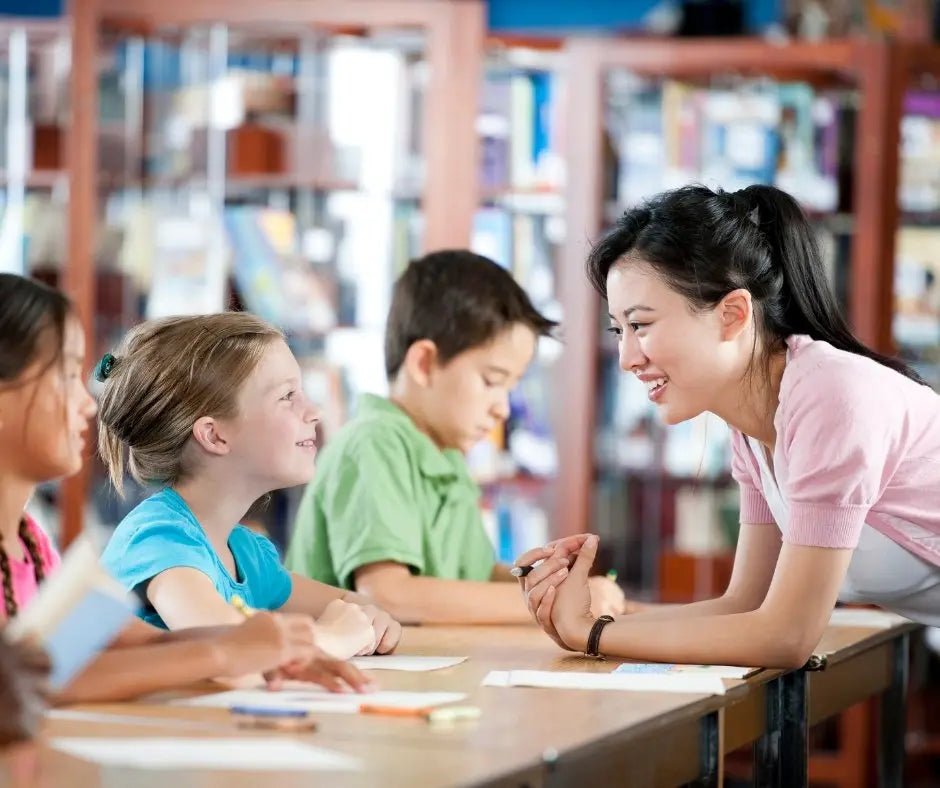 The definitive list of teaching resources to help readers in the classroom
Finding high-quality resources to engage young readers can be a challenge. With so many free resources to teach reading, it can be hard to decide which are worth our time. Lucky for you, we sifted through the dirt to find some gold.
Free book access
Books will always be the most useful tool to help kids develop reading and writing skills, but there's only so much space on a teacher's shelf to add new books.
Luckily, the web has a slew of free reading resources that offer educators a chance to add titles to their shelves without losing space or needing to take out a second mortgage on their home. If teachers know where to look, digital books at every grade level are available to download completely free.
Here are some of our favorite options to get started:
Project Gutenberg
This is a volunteer-run website that offers over 60,000 free eBooks for download, including some all-time classics. The website is easy to navigate and includes access to a variety of file formats, making these books easy to access on the different devices your students use for reading in and out of the classroom.
International Children's Digital Library
A great resource for non-English speakers to hone their literacy skills, the International Children's Digital Library offers a vast collection of digital books from all around the world.
Open Library
With perhaps the largest selection of free titles available for teachers on the web, Open Library provides access to over 1.7 million free books. Educators are sure to find something for even the most reluctant readers in class. The website is easy to use once teachers have created a free account. Like other sites, Open Library allows kids to download books in multiple formats for easy reading on any device.
Resources to help kids build vocabulary
While reading is a great way to build vocabulary through the use of context clues in a story, sometimes students need a break from the page. Here are some fun options to keep your children humming along...
Wordly
Developers designed this app to help students increase their vocabulary through challenging word games kids love.
WordUp
A great little game that pushes students to continue developing their skills in a competitive setting. Players must spell words correctly to progress through levels and earn points.
Word Dynamo
This app helps students build vocabulary by challenging them with a variety of puzzles, crosswords, and word searches. There is also an option for teachers to create custom puzzles for their students that can particularly helpful when building lesson plans.
Wordly Wise
This educational resource provides teachers with resources such as lesson plans and tests to help track student progress.
RazzleDazzle
This game is designed to help kids practice spelling and learn new words through an engaging, fast-paced experience. It also has an adaptive difficulty setting that helps students gradually build their vocabulary as they play so the game never becomes too easy for more advanced students.
Word Racer
Students love this one. Players must unscramble letters and spell out words correctly before time runs out.
Resources to teach reading
It's such a fight to get our kids to put down their phones, maybe finding mobile apps that allow students to achieve their learning objectives is a solid way to go. There are plenty of science-backed applications to help kids improve their literacy skills in ways that are so fun they may not even realize they're doing it.
Epic!
An award-winning reading app for kids. Epic offers more than 35,000 books, videos, and educational games. The app is designed to be user-friendly, making it easy for kids to find books they want to read.
Reading Eggs
A comprehensive reading program that uses engaging games and interactive lessons to help kids improve their reading skills. The app is designed for children up to an eighth-grade level and is available on most platforms.
Read, Write, Think
This website offers a range of printable worksheets, lesson plans, and interactive games to engage students.
Starfall
This website offers phonics games and online stories with follow-up questions to test comprehension. It also includes an animated storybook library that proves to be a favorite for younger students. All activities are free to use and can be accessed on most devices.
Read Theory
A thorough offering of activities, quizzes, and writing prompts.
This site also has a library with over 1,000 books and stories. Unlike other sites, Read Theory gives each student personalized feedback so kids can better track their performance. This can be particularly useful when working with struggling readers in your classroom.
Scholastic Learn @ Home
A free online resource that provides students at any grade level with access to books, videos, and educational games.
Ghoul School
We're here to help, too. Be sure to check out our line up of tween books.