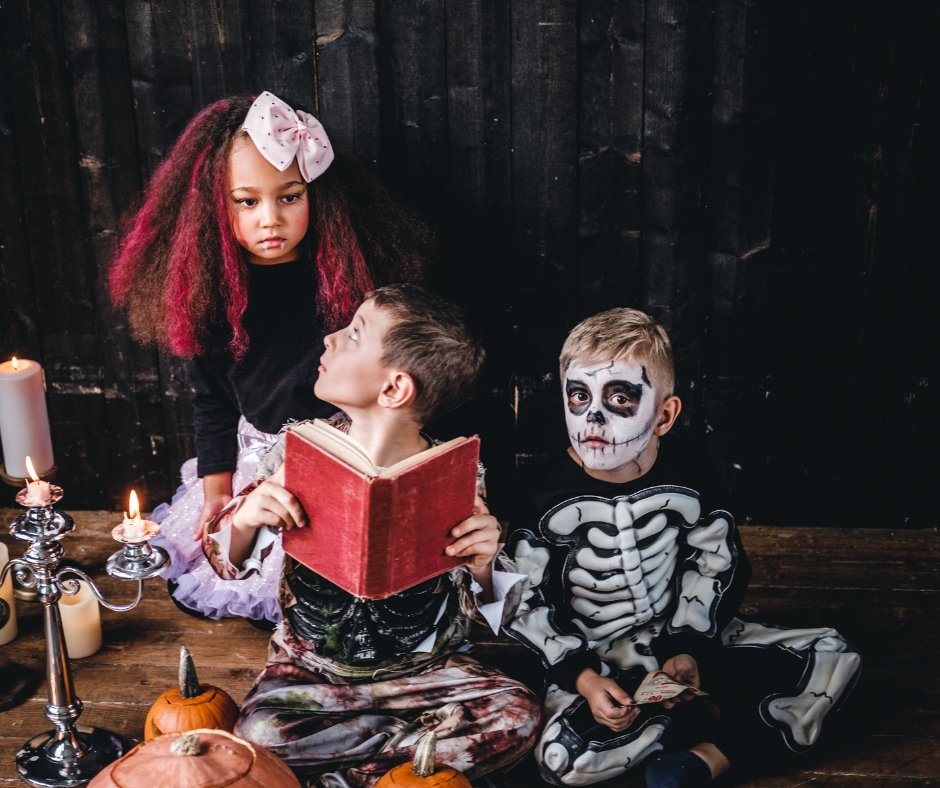 Books Like Goosebumps: Chilling Reads for Tween Horror Fans
Hello there, bookworms! If you're a fan of spooky stories, creepy tales, and all things that go bump in the night, there's a good chance you're already familiar with the Goosebumps series. After all, this popular series has captured the imaginations of many younger readers around the world, delivering chills, thrills, and laughs along the way. Maybe it's time to find some books like Goosebumps to keep you up at night.
A Gateway to the Supernatural
Written by R.L. Stine, Goosebumps is a collection of dark, but fun, stories that tingle the spine, tickle the funny bone, and teach important life lessons. This series has everything from menacing monsters and ghosts to crazy science experiments gone wrong. If you've ever spent a night huddled under your covers because of a ghost story, this icon of horror is certainly for you.
Beyond the Goosebumps Series
But what happens once you've devoured the entire series? Fear not my friend! The world of children's literature is full of books like Goosebumps.
In this guide, we'll explore the Goosebumps series, plus other books and stand-alone titles that will give you the same shivers and shakes.
Ready to Take the Plunge?
Are you ready to dive into the world of children's horror? Buckle up, because it's going to be a wild ride. You never know what's lurking in the house of shadows.
A Journey into the History of Goosebumps
Published since 1992, this popular series primarily falls into the children's horror genre. It's a collection of stories that covers a wide range of subjects, from the everyday to the extraordinary. On one hand, it deals with universal experiences of childhood, like moving to a new home or dealing with a best friend. On the other hand, it adds a supernatural twist, introducing elements like zombies, ghosts, haunted houses, and bizarre creatures that make these stories anything but ordinary.
The Man Behind the Spooky Stories: R.L. Stine
R.L. Stine has a unique talent for creating narratives that are both scary and funny. Even better, his style of writing makes the series an absolute page-turner for children. Therefore, it's no surprise that Goosebumps has become a hit with parents who find it works wonders to help motivate reluctant readers at home.
Why Should Kids Read Goosebumps?
The real question is, why shouldn't they?
Reading Goosebumps not only opens up a world of imagination, but it also encourages children to confront their fears in a safe, fun way. Moreover, the series often tackles issues like friendship, bravery, and resilience, providing important life lessons along the way. In fact, scary books for tweens have always been a great way to teach life lessons to our kids.
A Little Bit of Controversy
Despite its popularity, Goosebumps hasn't been without controversy. Some of the books have been banned in certain schools due to their spooky nature and dark concepts. This isn't the norm, however. Most adults are thrilled to see their children excited over a book. As they should be.
The Goosebumps Phenomenon
The Goosebumps series has made such an impact that it's not just about the books anymore. It has been adapted into a successful television series, and even into movies, making it a true cultural phenomenon.
What book should a reader start with?
While there are numbered books, each story is self-contained, so you can jump in at any point. The scariest book, according to fans, might be The Haunted Mask or Night of the Living Dummy, but everyone has their personal favorite.
The real question is: what will your favorite book in the horror series be?
Discover Other Stories and Series to Keep Children Up at Night
So, you've embarked on the goosebump-inducing journey, you've delved into the creepy tales, and you've come out wanting more.
Luckily, there's a wide array of books published like Goosebumps waiting to be explored...
Series with Books Like Goosebumps
The Ghoul School series by Devlin DeGuise
Experience the thrill of GHOUL SCHOOL, a groundbreaking series of new books crafted to ignite your child's passion for reading!
Each GHOUL SCHOOL adventure offers:
A fusion of traditional prose, graphic novels, and audiobooks, designed to improve reading comprehension and engage diverse learning styles
Stunning artwork to help visual learners understand context so the story is able to grab them and never let go 
Spine-chilling music and Hollywood sound effects enhance the audiobook, delivering a read-along experience kids will never forget
Compelling, age-appropriate scares that sharpen focus and keep young readers hooked
Unpredictable endings that leave children eager for more so each read fosters a reading habit that last
Dive into VENUS CHILD TRAP, an action-packed story with an important lesson: it's often the tasks we avoid that can grown into monsters beyond our control!
Fear Street Series
The Fear Street series by R.L. Stine, the same author who brought you Goosebumps, is a thrilling option for older kids and young teens. These books take the scare factor up a notch, presenting an array of chilling mystery and horror stories that are perfect for readers who've outgrown Goosebumps.
The Saga of Darren Shan (Cirque Du Freak)
If your taste leans towards the vampiric, Darren Shan's series Cirque Du Freak could be the one for you. These books follow the adventures of a boy who becomes involved with a group of vampires. It's a darker, more mature series that offers plenty of thrills.
The Secret Series by Enid Blyton
For younger readers, Enid Blyton's Secret Series is a solid choice. These books are full of adventures, mysteries, and a great sense of fun. While they're not horror per se, they capture the spirit of excitement and mystery that makes Goosebumps so enjoyable.
Stand-alone books like Goosebumps
Coraline by Neil Gaiman
A must-read for children looking for a novel to pick up to feed their love of horror. This dark and quirky tale about a girl who finds a parallel world behind a secret door in her house is sure to give you the chills. Buy it here.
The Graveyard Book by Neil Gaiman
Another masterpiece written by Gaiman, this novel begins with a murder that leaves a boy orphaned to a graveyard of ghosts. It's a wonderful blend of the macabre and the heartwarming, ideal for anyone who enjoys the Goosebumps series but is ready to try something a little more mature. Buy it here.
Small Spaces by Katherine Arden
After suffering a tragic loss, eleven-year-old Ollie only finds solace in books. So when she happens upon a crazed woman at the river threatening to throw a book into the water, Ollie doesn't think—she just acts, stealing the book and running away. As she begins to read the slender volume, Ollie discovers a chilling story about a girl named Beth, the two brothers who both loved her, and a peculiar deal made with "the smiling man," a sinister specter who grants your most tightly held wish, but only for the ultimate price. Buy it here. 
Authors Similar to R.L. Stine
If it's R.L. Stine's unique writing style that you're after, consider exploring other authors who strike a similar balance between humor, spookiness, and adventure. Authors such as Devlin DeGuise, Roald Dahl, Anthony Horowitz, Mary Downing Hahn, and Christopher Pike write exciting and spooky tales that older Goosebumps fans might enjoy.
Goosebumps and Beyond
Let's remember that, in the world of reading, one book's conclusion is merely the gateway to another adventure. Certainly, there's no shortage of books like Goosebumps, chilling tales, and ghost stories to dive into for fans of this genre.
While the Goosebumps series is an excellent start, let's not limit our children to just one author or series. To continue fostering a love for reading, check out these graphic novels for kids and these great books about friendship for tweens. And pay attention to your children. They'll show you what books interest them if you give them the chance. Above all, it's important to keep reading, keep exploring, and keep embracing the spooky, the mysterious, and the fun.
After all, isn't that what makes the world of books so enchanting?
Be sure to check out the official website of author RL Stine if you want to learn more about him and the series he's used to captivate readers for generations.